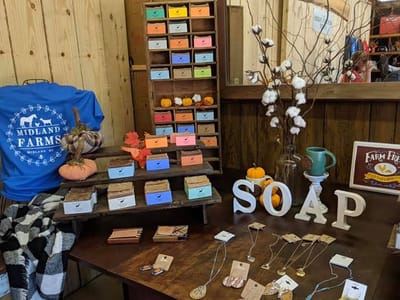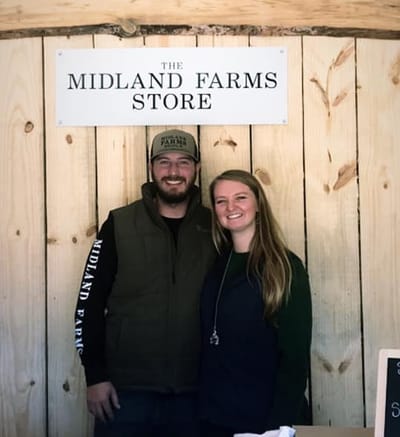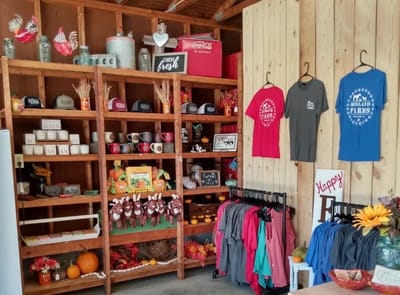 The Midland Farms Store has officially opened! On Saturday's from 9am-2pm, you can come directly to Midland Farms to get all of your favorite products!

Shop a variety of products: pasture raised beef, pork, and chicken; farm fresh eggs; Midland Farms Goat Milk Soap; Midland Farms graphic tees & hats; farm plush toys & children's books; jewelry; gifts and MORE!

Enjoy the farm scenery down our 1/2 mile driveway and follow the picket signs to our lovely farm store. Stop by this Saturday to support your local farm and see the beauty at Midland Farms!